This Athphy percussion gun is designed for professional deep muscle treatment, body recovery and pain relief. Helps user promote blood circulation, fast relief muscles pain,aches and soreness, accelerate muscle recovery and reduce the risk of sport injures. Suitable for athletes, fitness enthusiasts, office workers and the elders.

Safety & Scientific & Humanized Frequency Levels Design
We researched out the best beneficial frequency ranges to our body muscles and avoided the the harm ranges, set 6 humanized speed/frequency levels against those too much levels need to be selection,more friendly to minimalist and elders.
Percussion Count & HD LCD Touch Screen
The massager records the precise number of each hit and saves your usage habits for next use preset, displayed on a full color HD LCD touch screen, you can choose the history records that suits you as your willing.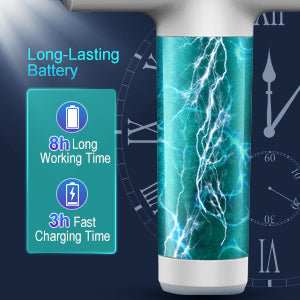 Extra-Long Battery Life & Fast Charging
ATHPHY muscle massage gun applies premium-quality lithium batteries. A full charge takes about 3 hours, and can be used for about 8 hours (depending on the speed). One full charge can provide 2 weeks of power for your exercise.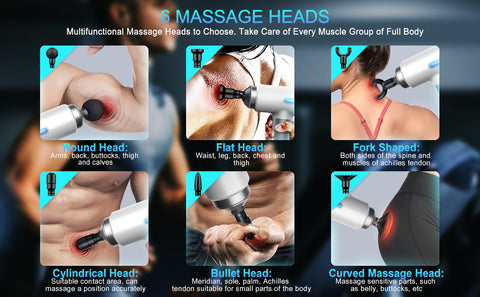 Multifunctional & Professional Massage Heads
Massage gun comes with 6 professional kinds of massage heads to meet all your needs. You can massage your neck, lower and upper back, shoulder, lumbar, waist, leg, etc. ergonomic grip design, effectively relieve your fatigue and soreness and relax muscle stiffness.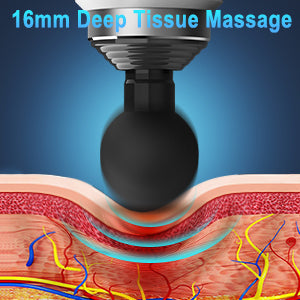 16mm Deep Tissue Massage
Different from the ordinary short amplitude massage guns, our deep tissue massage gun has an long amplitude of 16mm, allow the percussion to deep penetrate into the soft tissue.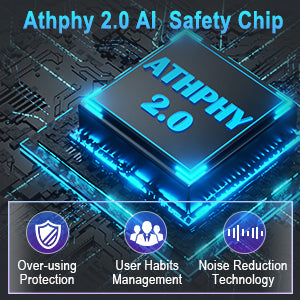 ATHPHY 2.0 AI Safety Chip
The massage gun comes with latest ATHPHY 2.0 AI chip, provides continuous safe and stable power and gives you a wonderful massage experience.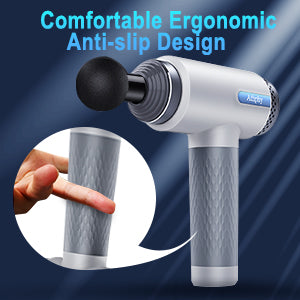 Ergonomic Anti-slip Handle
Made of healthy skin-imitation material, comfortable and easy gripping, make your massaging easy and joyful. You can hold the massage gun firmly even if it runs the highest speed level.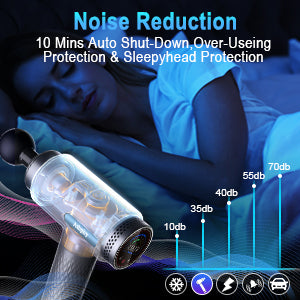 Noise Reduction
The fascia gun adopts our latest noise reduction that works smoothly with low noise as low as 30dB, ensures no disturbance to others when using at home or office.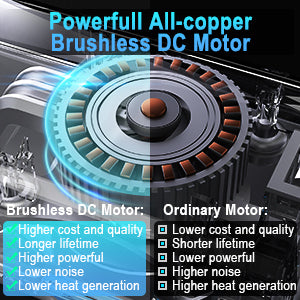 All-copper Brushless DC Motor
Our massage guns are equipped with a new generation high-torque brushless DC motors, 6 speed levels with 1500 - 3200 RPM, lower heat generation and lower working noise, Let you fully enjoy your massage time.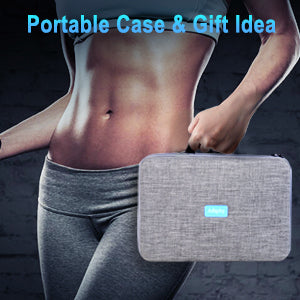 Portable Case & Gift Idea
Athphy deep tissue massage gun packed with portable case for easy storage. It's also the perfect gift choice for family and friends.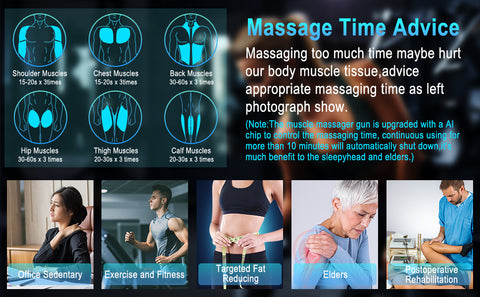 Technical Specifications
Power Adapter Input: AC 100-240V~50/60Hz ;
Product Rated Power: DC 22.4V/1.4A/32W ;
Battery Capacity: 2500mAh ;
Charging Time: 2 - 3 hours ;
Working Time: 5 - 8 hours ;
Adjustable Level: 6 levels ;
Motor RPM: 1500-3200 ;
Noise Level: 30 - 50dB ;
Vibration frequency: 24-54Hz ;
Product Size: 7.26*3.03*9.02 Inch ;
Item Weight: 2.35LBS.